The 'Beauley', Black Sheep Flock are farmed on the high plains of the Manawatu region, lower North Island, New Zealand, where they are pampered with the best of care, and get to enjoy lush green grass, a mild climate and scenic views of the Ruahine Ranges.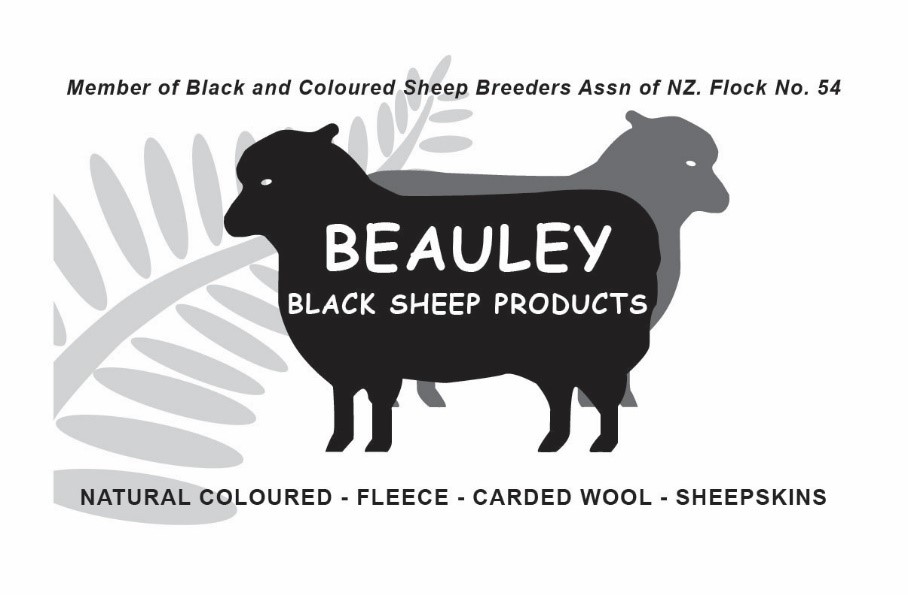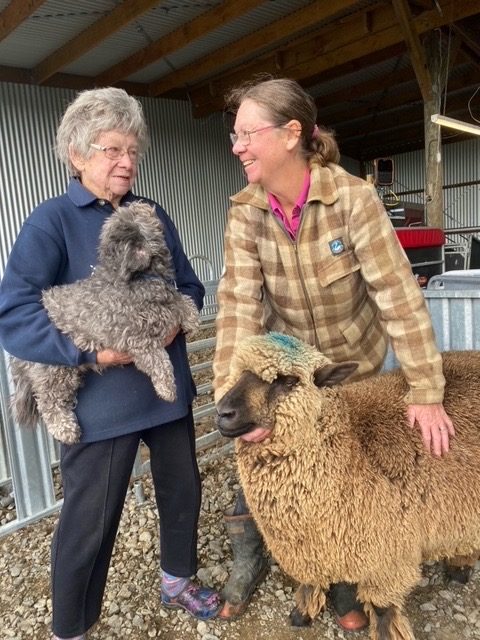 This Black Sheep flock was originally established back in 1974 by my Mother, Phyllis French, when a random black lamb was born on their sheep and beef property at Tinui, in the Wairarapa.
Her beautiful 'Beauley', Black and Coloured wool soon became very popular amongst handcrafters throughout New Zealand.
On her retirement at 80, I took over her flock, moving them to our hill country sheep and beef property in Taihape.
Now on 70 acres just north of Feilding, I farm solely Black and Coloured Sheep. The 'Beauley' Black Sheep, now consists of mainly Corriedale, Corriedale/ Romney cross, or Romney ewes, some with a touch of Merino or Polwarth in their genes.
With the addition of new Corriedale genetics, I am moving the flock more towards a line of straight Corriedales that suit the Manawatu climate, where the majority of the 24-30 micron wool is supplied to a local well known yarn manufacturer.
I select the best of my fleeces to sell online or to local hand crafters or get them washed and carded using locally based 'Waione Wool Carding', and 'Kane Carding', for enjoyable quick and easy spinning.
I have established a specialised line of colourful and spotty sheep producing luxuriously soft, silky skins in a wide range of interesting colour patterns. Unfortunately, not every animal can be kept, so the fat ones go to market and their skins are collected and tanned at Classic Sheepskins in Napier using the more environmentally friendly chrome free process. I then individually trim and finish off each skin myself, keeping the shape of each one as natural as possible. Each one is Ewe-nique! Not one sheep is the same.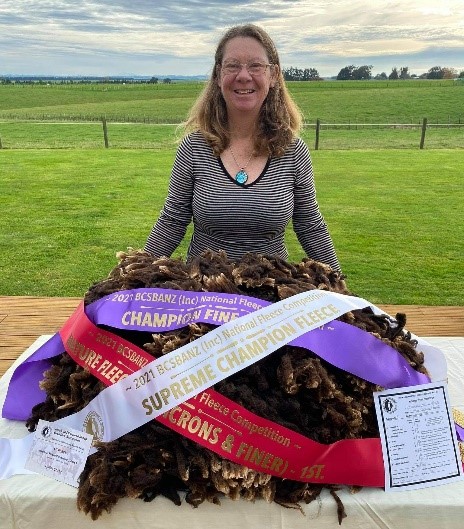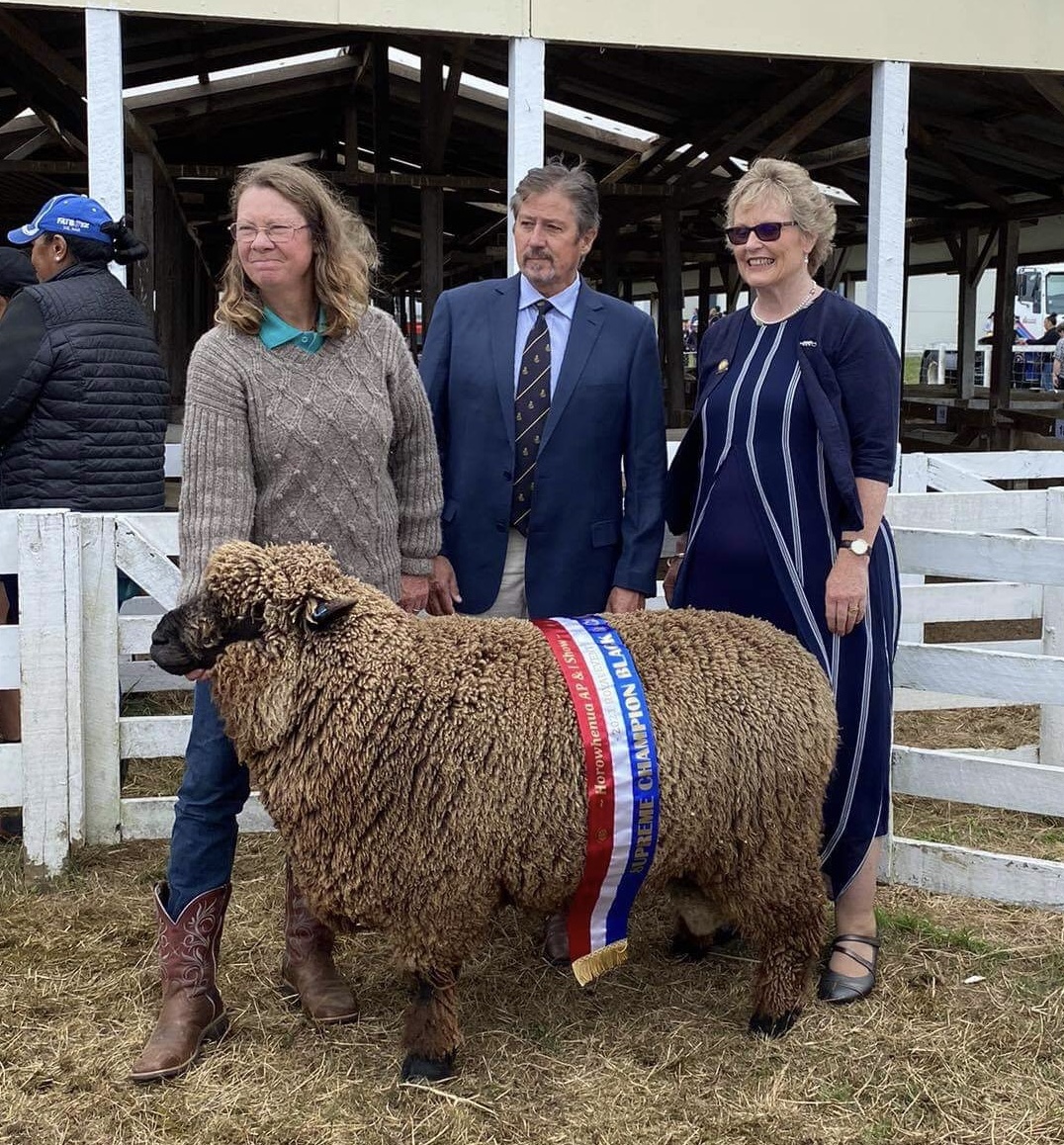 I am passionate about the Black and Coloured Breeds of Sheep and am working on improving not only their fleece, but the sheep in general, to become a totally economic and productive unit. I am also trying to promote the Black and Coloured Sheep as a standout Breed amongst all breeds of sheep in New Zealand, proving that they can produce some of the best and valuable wool in the country.
I like to share the joys of owning the Black and Coloured Sheep with others and have great pleasure in seeing handcrafters enjoy creating beautiful garments and products from the wool that my sheep produce.